Return of DOVE Employee Recognition Program
The DOVE Recognition Program seeks to recognize the many wonderful and special things that our employees do each and every day while serving our residents, their family members and friends, and guests of the organization. Inspired by the Redstone logo, the DOVE acronym stands for
Distinction
Of
Visible
Excellence
Would you like to recognize an employee of Redstone? Awesome! Individuals are welcome to do so by completing a card located at the DOVE cases at any of the campuses, or by using the following link https://www.surveymonkey.com/r/RPSDove. Employees recognized through the program will be presented with the DOVE card and a pin in honor!
2023 Redstone Walks in Their His Her Our SHOES
We like to have fun here at Redstone. Our employees are active in our Monthly Charity of Choice (FUN)draisers! The Blackburn Center of Westmoreland County was our Charity of Choice for April. We held our Walk a Mile high heel walks on April 20th, 2023, and could not have had more fun. All proceeds benefitted the Blackburn Center, providing services to victims of domestic and sexual violence and crime in Westmoreland County. We did a lot more dancing than we did walking!
Take Me Out to the Ballgame!
Redstone employees, friends and families enjoyed a day at the PNC Park to see the Pittsburgh Pirates take on the Colorado Rockies! A good time was had by all! Let's go Bucs!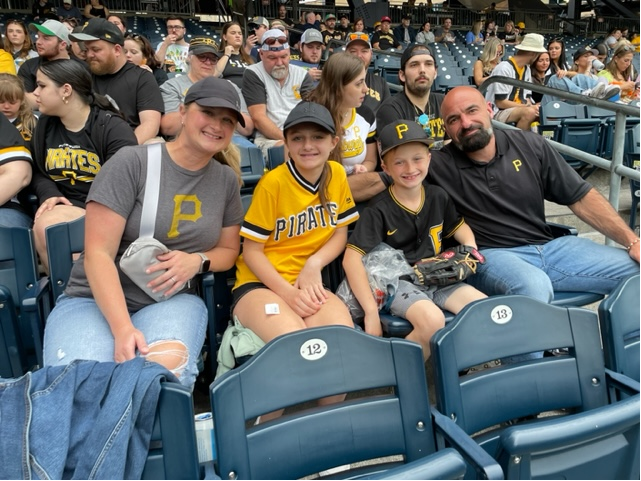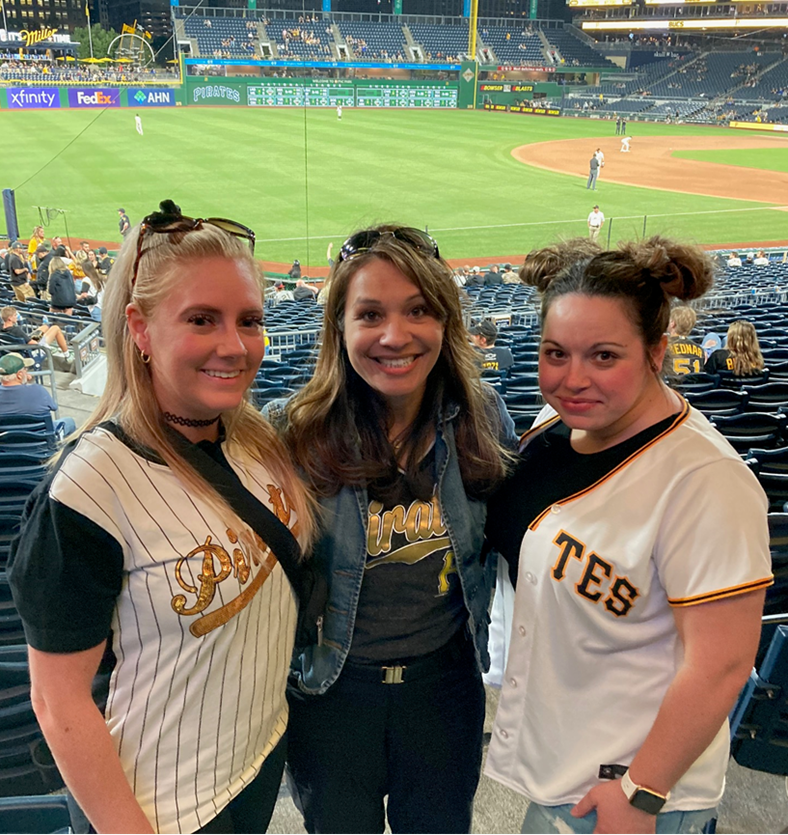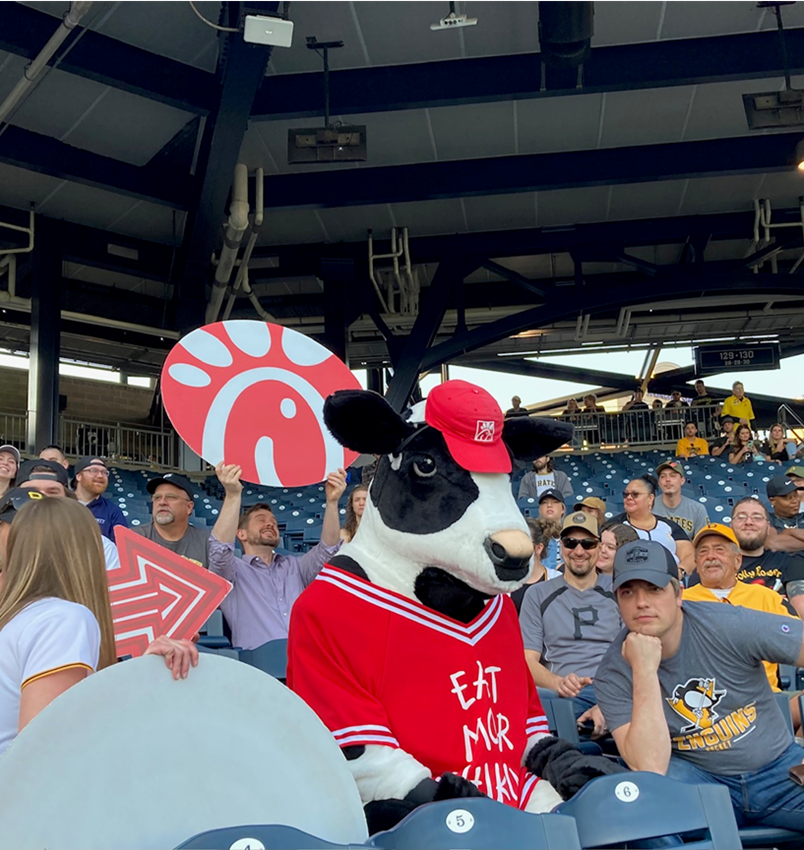 Redstone's Wonderful Employees Makes Us Happy
It's about making a difference for those who come to Redstone. It takes many hands to create such a successful SeniorCare, providing top of the line care and the latest techniques.
97% of responding residents would choose Redstone as their home again. Our nurses, housing assistants, activities, maintenance, corporate, housekeeping, gift shop, and others work hard to make Redstone a happy place!
Click "here" to see just how happy that makes us!
Scholarships
Redstone offers scholarships to two area schools for full-time students.

University of Pittsburgh Greensburg Campus – one full (4 year) nursing scholarship
Westmoreland County Community College, Youngwood Campus – full (2 year) nursing scholarships
Westmoreland County Community College, Youngwood Campus – full (2 year) HVAC scholarship
For more information about the Scholarship Program or an application, please contact Vicki Loucks or Kathie Brean.
CNA Nurse Aide Training at Redstone
Redstone is pleased to offer Nurse Aide Training, leading to successful careers in healthcare. The Nurse Aide Training program is conducted by a professional licensed nurse. This offers the opportunity for individuals to learn skills and prepare for the state exam leading to a rewarding career as a Certified Nursing Assistant. The training program typically lasts three weeks and includes both classroom and clinical training. Individuals can work up until the class begins. If you would like to apply for the next training program, please visit 'Available Positions' page and search for Student Nurse Assistant Training opportunity. You may also contact the human resources department for additional information.
________________________________________________
This link for employees is provided as required by the Transparency in Coverage Rules: