Fundraising Events and Projects

Each year Redstone has a variety of fundraisers that support both internal and external projects.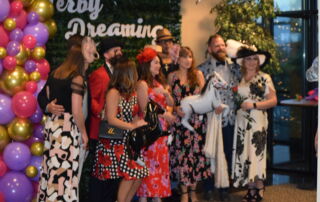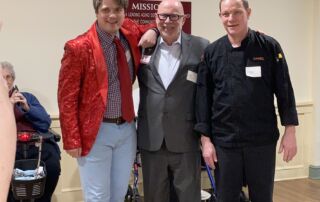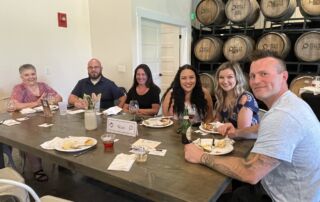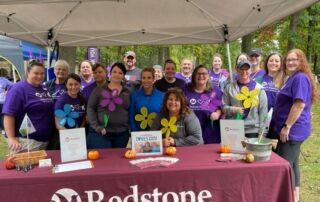 Fundraising Events
Hig

hlands Fling
Redstone is known for its annual "Highlands Fling" charitable fundraising event. As one of the most recognized charitable galas in Westmoreland County, the Fling has successfully raised funds to help support seniors in need for over 20 years. Support of this event makes it possible for Redstone to provide charitable care for our elders in need and to remain a quality leader for senior living communities, rehabilitation, skilled nursing, home health, and hospice services.
Winery

Ev

ent
Celebrate the Derby a day early and join us for food, beverages, horse racing and fun at the beautiful Bella Terra Vineyards! Proceeds benefit residents at Redstone. Enjoy dinner from 5 to 7 pm. Video horse races and wagering from 6 to 9 pm. Casual attire is welcome and hats are encouraged! $30 individual ticket price includes taco bar dinner and ne beverage coupon. Open seating is arranged. Gather some friends and reserve a table for up to 10 persons for an additional $100! Sponsor and name a horse for $25 and collect $100 if your horse wins! Wager on horses for $2 per bet at the event! Ticket sales will open at later date, so stay tuned for updates.
Fundraising Projects
Bargain Basement for HOPE Fund
Join our online auction site! Bid on gently used furniture and home goods. Bargain Basement is a location on all three campuses where donated furnishings are held on a temporary basis until they go up for bid on our user-friendly site. Generally, items go up for bid for a six day period. Items are donated to Bargain Basement by residents and their families. Money raised through Bargain Basement is used to support the HOPE Fund which benefits staff in times of crisis and emergency situations.

Wishing Well Program
Redstone Highlands is happy to carry on the tradition of the Wishing Well Program which was established in 2005. This program is designed to create meaningful and memory-making experiences for our residents by fulfilling their wishes. Some wishes granted in the past were to ride in the sidecar of a motorcycle, a trip to the Immersive Van Gough Art Exhibit, a fishing trip to Twin Lakes, and more! All charitable gifts made to the Wishing Well ensure that we can continue to grant as many resident wishes as possible. To learn more about Redstone's Wishing Well Program, or to donate, click the Wishing Well button!
Redstone Goes Trips & Tours
Looking for a vacation or fun day trips to enjoy? We have what you're looking for. Redstone Goes organizes activities, food, and hotels for those willing to join. Some of our most memorable trips include the Christmas Story House, Autumn in Vermont, Nashville, Chicago, and so much more! When you go with a group of wonderful people, it is all the more enjoyable. All ages are welcome to join the fun, but most of our travelers are 55 or better. We take the stress out of road trips and all proceeds go to benefit Benevolent Care, helping seniors in need.
Charities of Choice Program
As a commitment to the community around us, each month we spotlight a local organization to help support. Redstone staff, residents, family and friends participate in an event or fundraiser that supports charities aligning with our mission. Redstone's current Charities of Choice organizations are the American Cancer Society, Guardian Angels Medical Service Dogs, Humane Society of Westmoreland County, Alzheimer's Association, Westmoreland County Food Bank, Redstone's Benevolent Care for seniors in need, our Employee HOPE Program, and Redstone's Wishing Well Program. A variety of (FUN)draisers throughout the year raise funds for these programs. Click on the Charities of Choice calendar to view our projects!
Projects
Charities of Choice Calendar
Current Charity of Choice