At Home Health Care Services

Redstone@Home offers Home Health, Hospice & Palliative, and Home Care services.
Serving Westmoreland and Fayette Counties
We have always strived to provide our seniors in the community with the best possible care. Offering services at home helps Redstone Presbyterian SeniorCare to broaden our mission and help seniors age in place in their own home. Whether you or your loved one needs help with activities of daily living or needs skilled nursing services, Redstone@Home is here to serve you.
Home Health Services
Designed to offer as much, or as little help as needed, our home health provides skilled services, under your doctor's direction in the comfort of your home. Home Health Services are often covered by most insurances.
Our services are available 24 hours a day, 7 days a week. Upon request, we will promptly schedule a home visit to evaluate your health needs and consult with your doctor to develop a health plan. If you are hospitalized or in a skilled rehab facility, we can visit and assist you with a home transition discharge plan.
Hospice & Palliative Care Services
Hospice care provides the expertise and compassion that help older adults and their families live as fully as possible during an advanced illness. This is accomplished by building a team around the patient and family that includes clinically trained caregivers and compassionate volunteers. We enhance remaining moments by focusing on comfort and quality of life. Our team manages pain and other symptoms while also addressing the emotional, social and spiritual needs of the client and their loved ones.
At Redstone@Home, we empower our clients to make decisions about how they want to live their remaining days to create memories for those who remain behind. We encourage patients to share their goals for life with us. In turn, we work with them to make those goals a reality.
Home Care Services
Our home care services can be appropriate and affordable for long-term care, respite care, and everything in between. Our services are offered to residents in the general community, presently within Westmoreland County. These services include assistance with personal care tasks, light housekeeping tasks, and companionship.
For More Information
To learn more about Redstone@Home please contact our office at:
Phone: 724-221-6040
Fax: 724-978-0007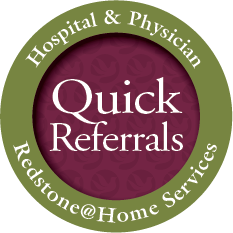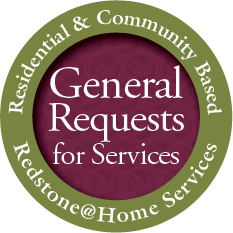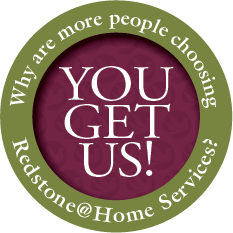 View Our Campus Location and Services