Senior Living, Personal Care, and Memory Care Community in Murrysville, PA
Senior Living in Murrysville, Pennsylvania
At Redstone in Murrysville, Pennsylvania, we provide a warm and inviting retirement community just outside of Pittsburgh. Our organization has been around since 1980, and we continue to hold the same values of leading the way for senior housing and services.
Our Independent Living Program
Redstone apartments are a smart choice for those wanting to right-size their living space to match their current lifestyle. With the convenience of available services such as housekeeping, maintenance and transportation, active adults can enjoy their retirement while eliminating the responsibilities of home maintenance. Redstone has a long-standing reputation for providing quality housing and services for those age 55 and better.
Apartment Layouts
With a variety of floorplans available, we are sure to have an option that fits your lifestyle. Our apartment selections include one-bedroom, one-bedroom with a den and two-bedroom layouts. Every apartment comes with a fully-appointed kitchen and plenty of storage space.
Restaurant-Style Dining
When you don't feel like cooking, visit our beautiful dining room and enjoy a chef-prepared meal! We offer a full menu that includes a rotation of homestyle meals for a delicious taste of home. For more information, please review our dining guide for our Murrysville campus.
Activities for Every Hobby
We believe a healthy lifestyle supports lifelong growth and emotional resilience. Redstone strives to create an environment that offers opportunities for residents to thrive. Campus amenities include:
Fitness center
Library
Arts and crafts room
Chapel
Full-service salon
Gift shop
Personal Care Programs at Our Murrysville Campus
Our Murrysville campus features two programs for those needing assistance with day-to-day activities such as dressing, help with hygiene, and medication management. As with our independent living program, residents choose from a variety of activities to remain both mentally and physically active.
For those needing personal care, we offer these lifestyle opportunities:
Courtyard: This supportive care program offers the same services as a traditional assisted living program. Residents enjoy their usual daily routines with assistance from our nurse or aide when needed.
Terrace: Our Terrace program is similar to the Courtyard program but is designed for individuals living with dementia. This secured area has several activity rooms for residents to enjoy and a beautiful outdoor space with vegetable gardens and plants that attract birds and butterflies.
Things to Do in the Community
Because Redstone is so close to Pittsburgh, it's easy to head into the city to attend sporting events and cultural programs.
The municipality of Murrysville has walking trails, shops and restaurants just minutes from our Redstone campus.
Inquire About Residential Availability in Murrysville Today
At Redstone, neighbors become friends. Since 1980, we have fostered a community of respect and dignity while providing high-quality living options for older adults.
Redstone is a nonprofit organization open to all faiths and backgrounds. Contact us to learn more about us and schedule your tour of our Murrysville campus today!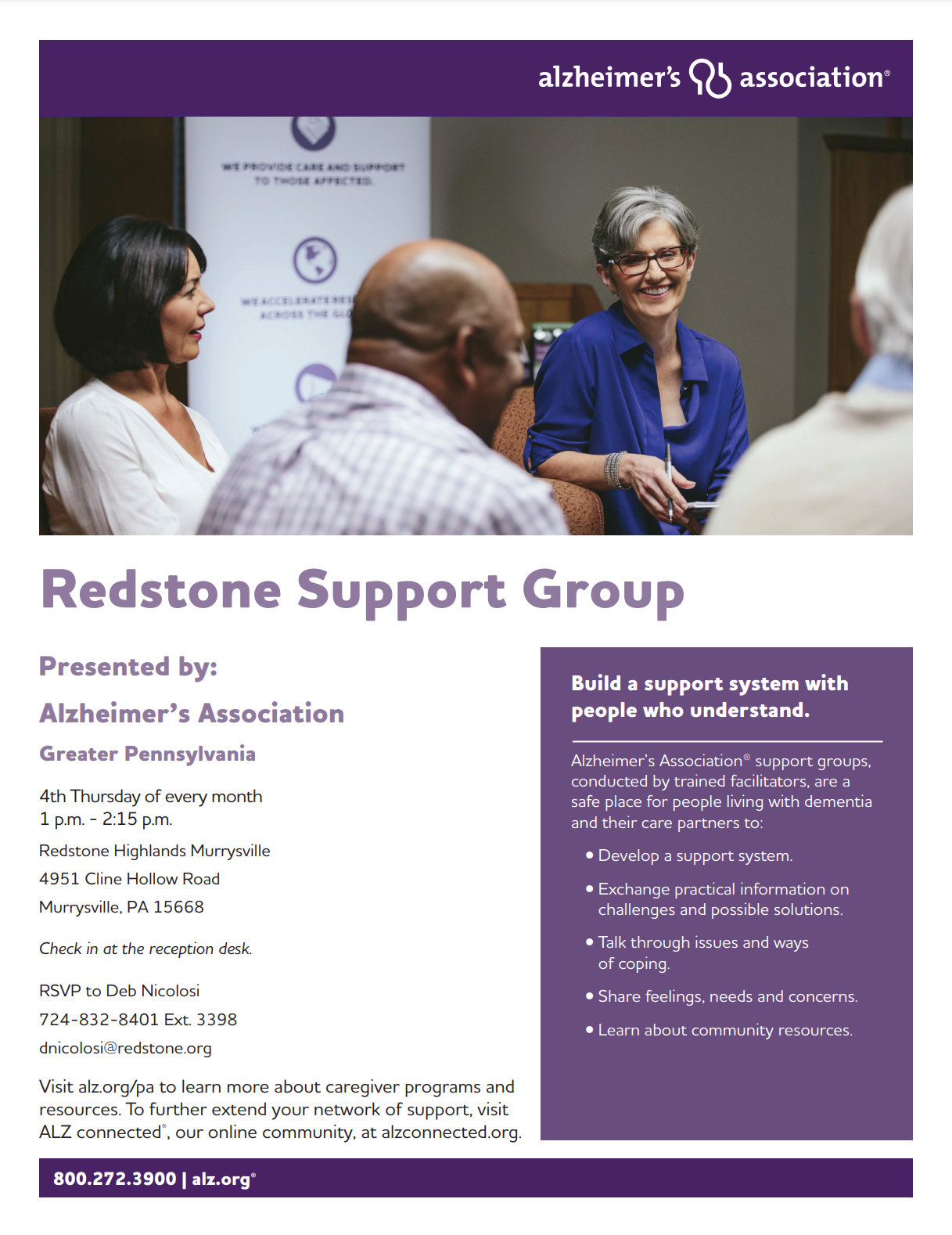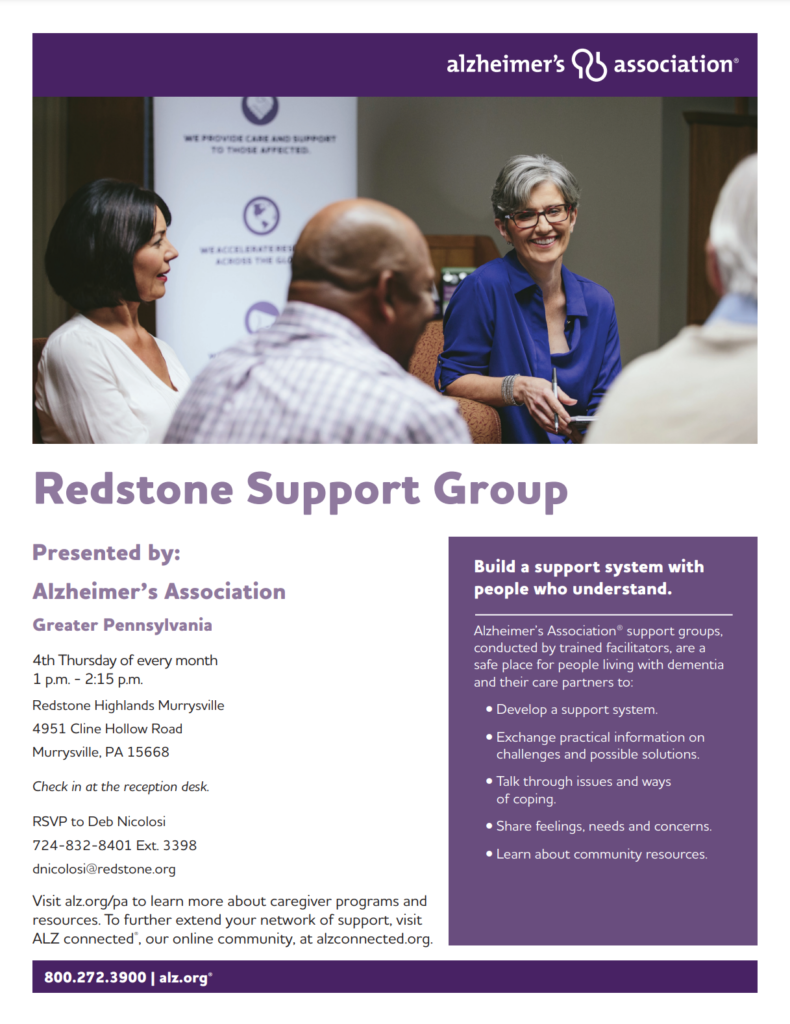 View Our Campus Location and Services